Wedding flowers at the Mandarin Oriental, London.
We were lucky enough to be involved in a small, intimate wedding which was taking place at the Mandarin Oriental in Knightsbridge, London.
The Mandarin Hotel Group is a collection of five star, luxury hotels located in major cities internationally. The hotel is located in the heart of Knightsbridge overlooking Hyde Park and is firmly positioned as one of London's premium wedding venues.
Our wedding was taking place in the Logia which is a beautiful room leading onto the hotels garden via the royal entrance and overlooking Hyde Park.
As this was a small wedding the brief from the client was to keep it simple and not to go overboard, at the same time the wedding was being held in such an impressive room it was necessary to provide decorations which sat comfortably within the space.
We placed a pair of front facing pedestal decorations either side of the royal entrance, ornate grey 'garden plinths' with a pair of matching grey, classic shaped urns filled with a gorgeous mixed display of flowers including Delphiniums, apricot Stocks, white Hydrangea, Sweet Avalanche Roses and our new favourite Gravity Rose.
Our table decoration was a classic silver bowl filled with a delicious mix early Summer flowers including white Peonies, Sweet Peas and the stunning vintage Maidens Blush Lilac.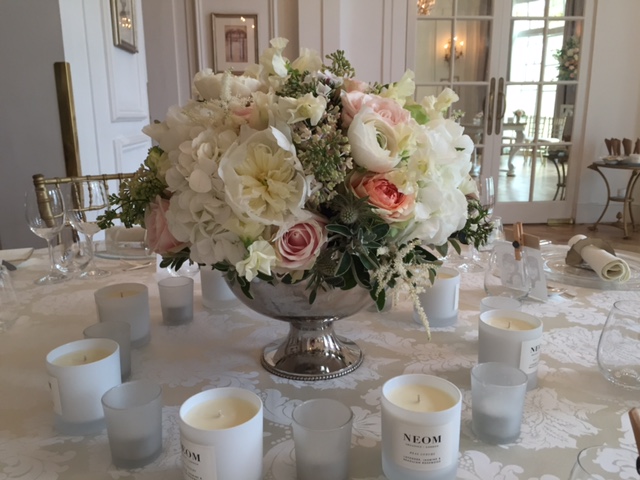 Finally our lovely bridal bouquet was beautifully captured by Alexandria Hall Photography. A mix of white Hydrangea, Sweet Avalanche and Gravity Roses, Erynigium, Astilbe and cream Sweet Peas with clusters of fresh Lavender and branches of Senecio foliage.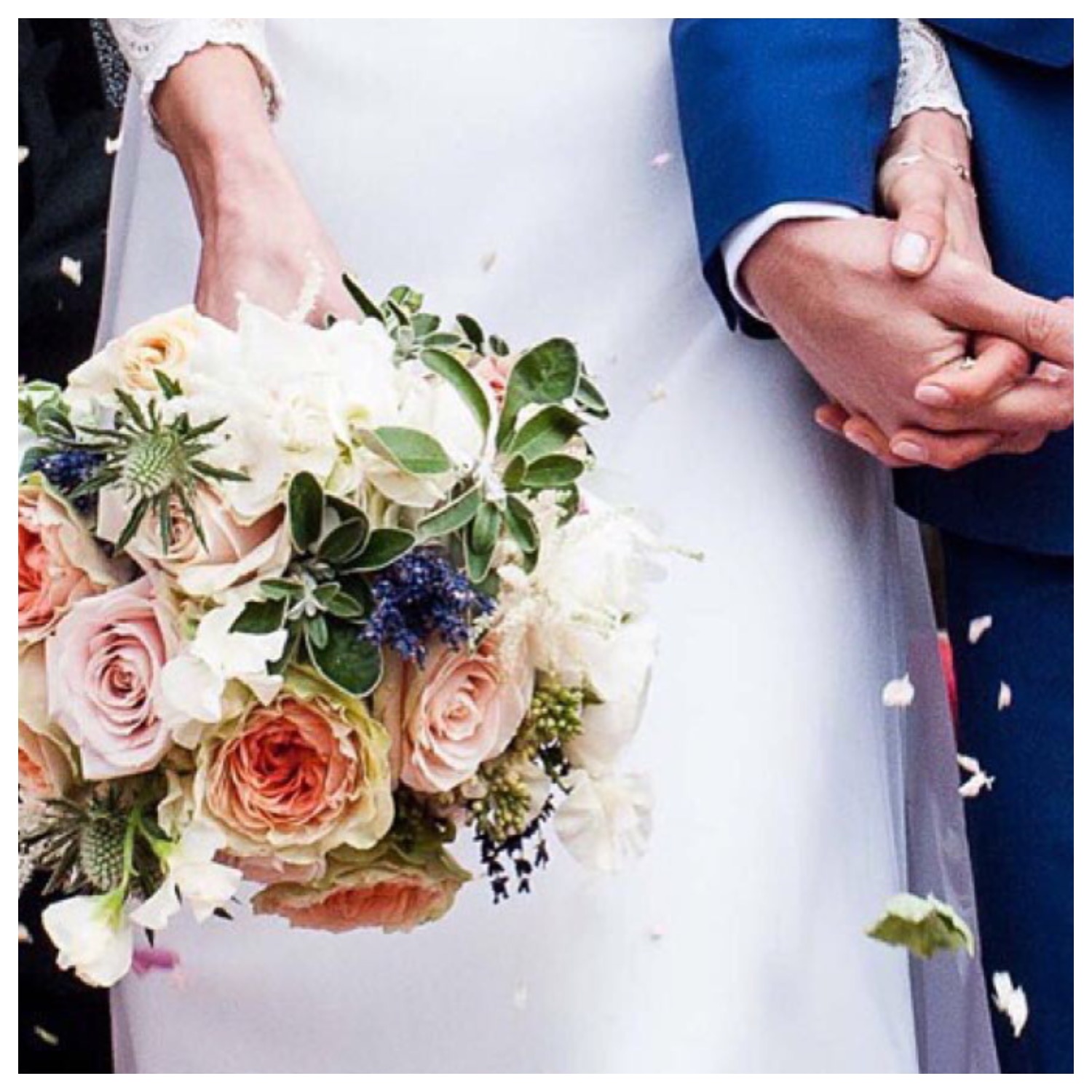 A really gorgeous wedding and just the most fantastic location, if you have any wedding enquiries please email me at paul@petaltothemetalflowers.uk
Thanks
Paul x