Colourful Summer wedding!
We were thrilled when Tom from Event Oracle invited us to provide the flowers for Emma and Tom's wedding which took place at the family home in Surrey, the brief…Colour!!!!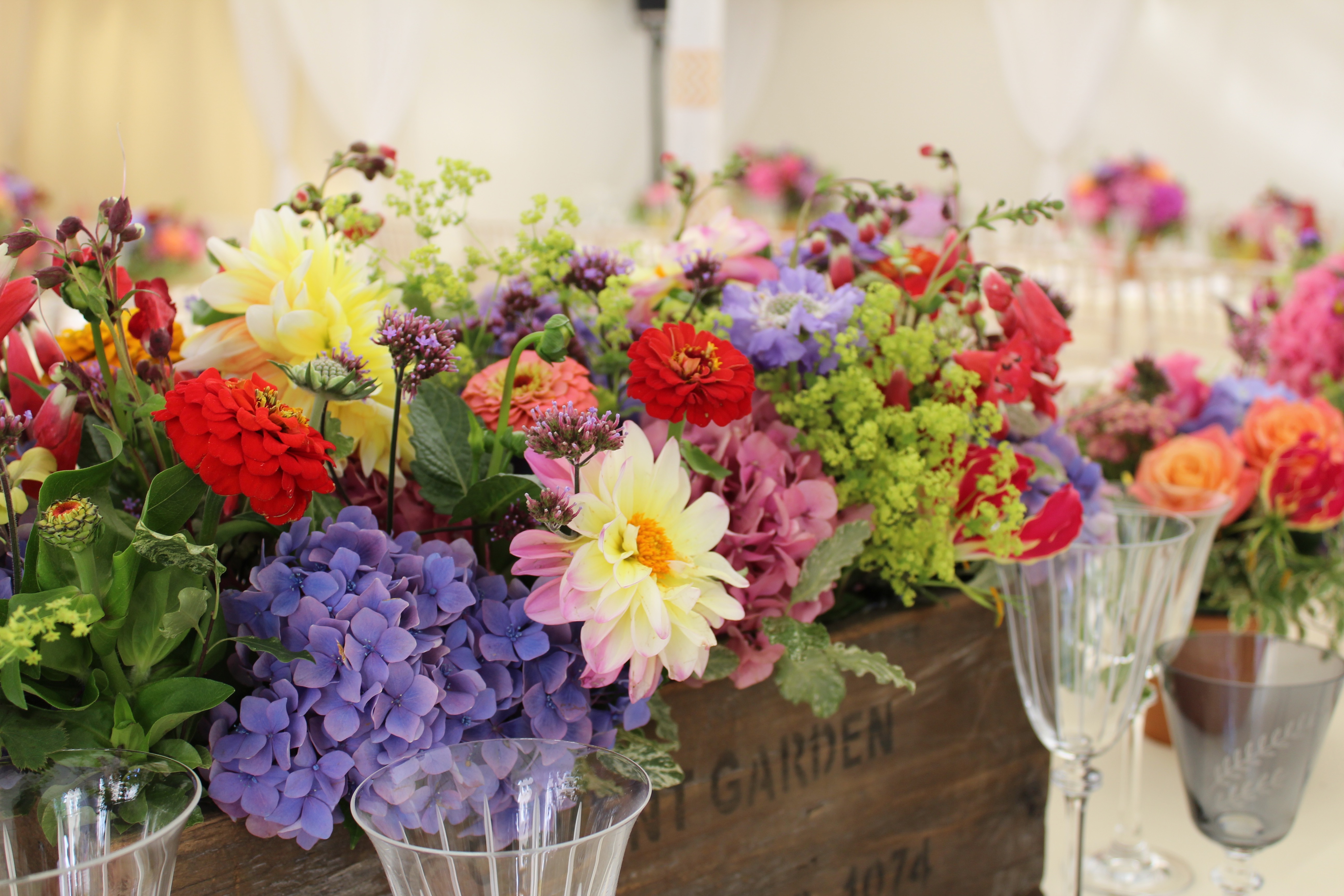 It isn't often you have an opportunity to use such a multi coloured palette for a wedding but our bride really wanted to embrace the season and take advantage of all the vibrant, exciting and fun colours Summer provides.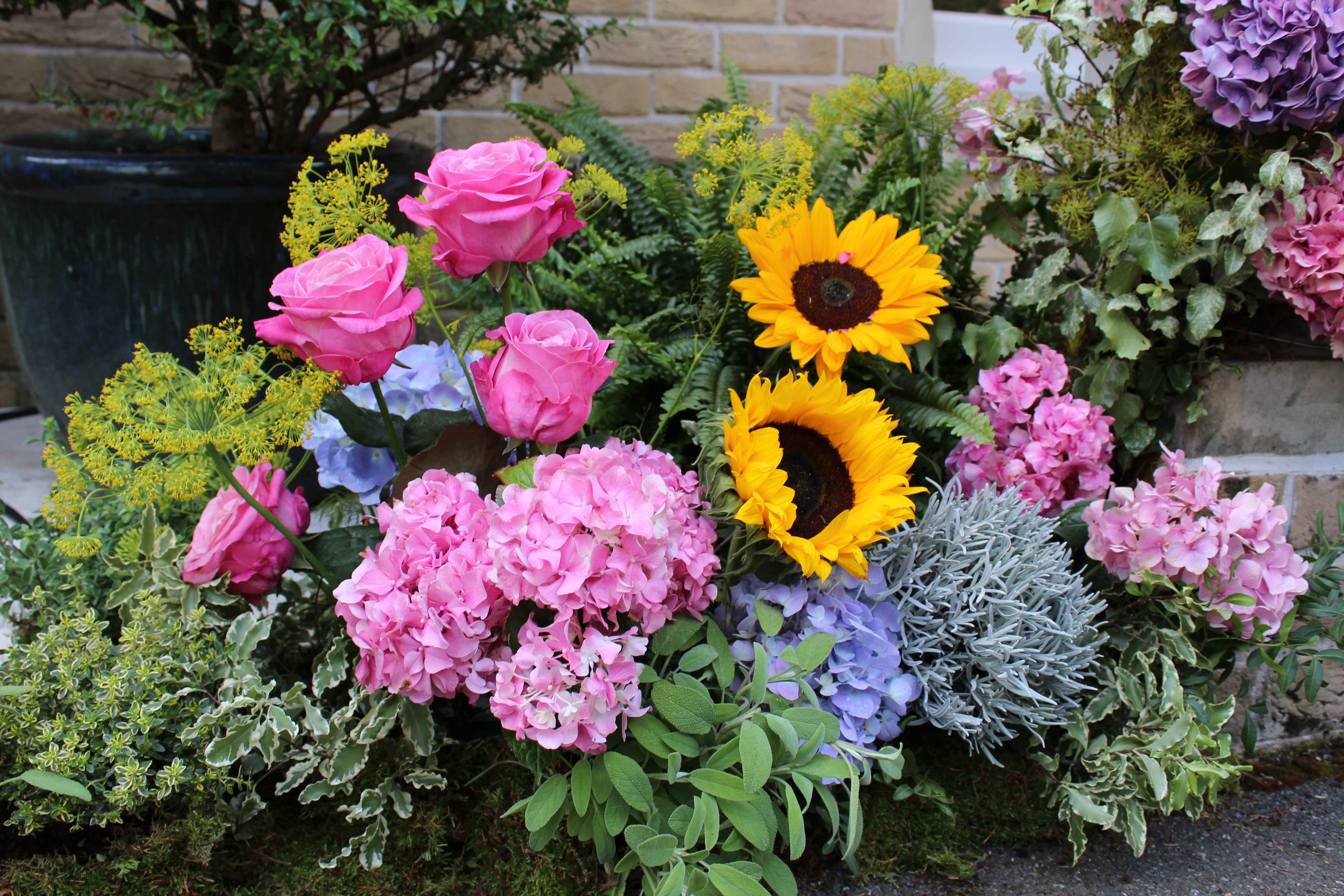 We worked on a more is more basis using lots of different varieties of flowers including Hydrangea, Allium, Sunflowers, Roses, Gloriosa, Clematis and multi coloured Zinnias all these clashing colours, shapes and sizes worked together in such a beautiful way to give us a really beautiful wedding.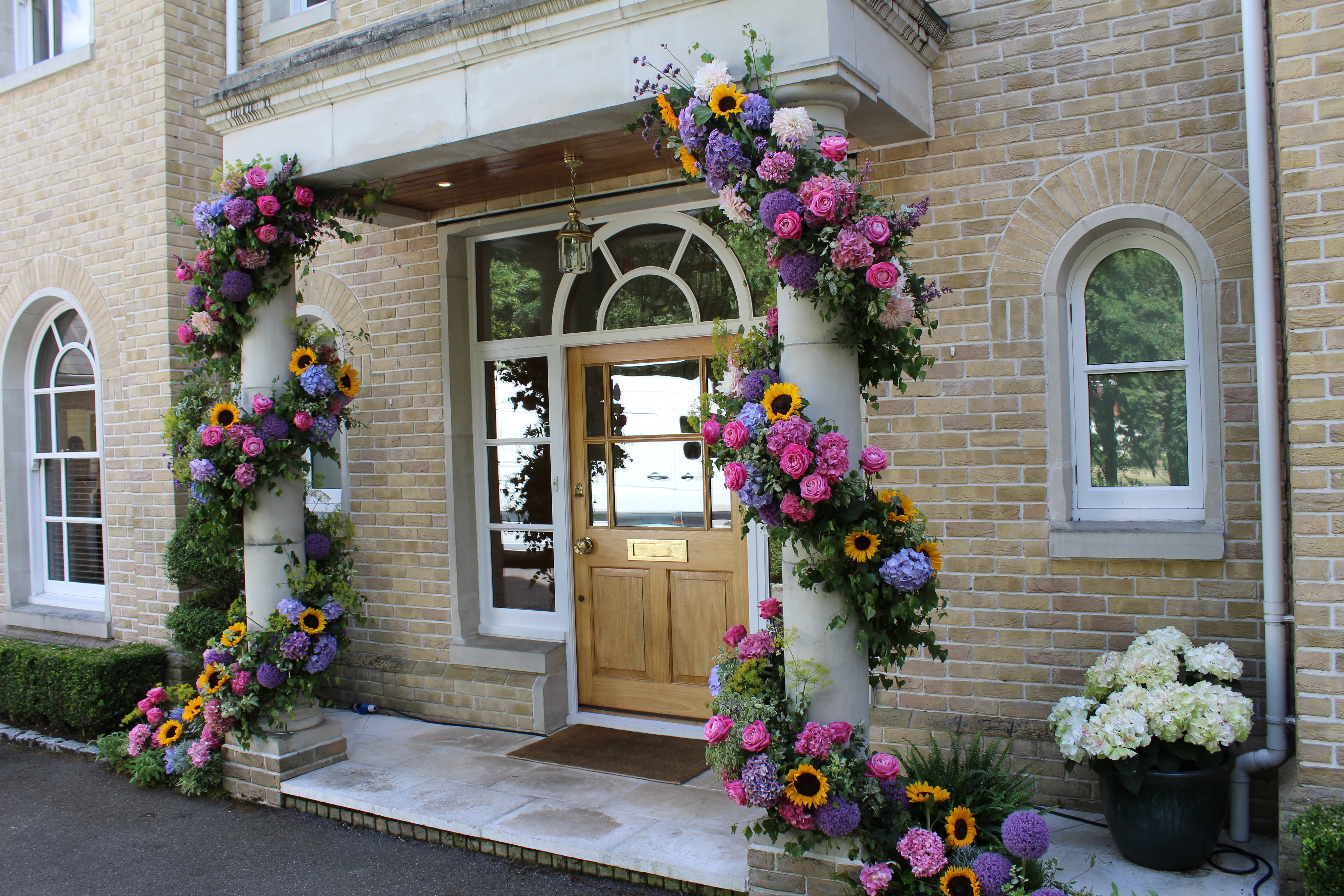 We provided a pair of garlands to adorn the pillars which flanks the doorway and would provide a fabulous backdrop for photographs.
The reception took place in a marquee at the rear of the house, we provided a rich and full archway leading into the marquee whilst tables were decorated with a selection of wooden crates and terracotta pots.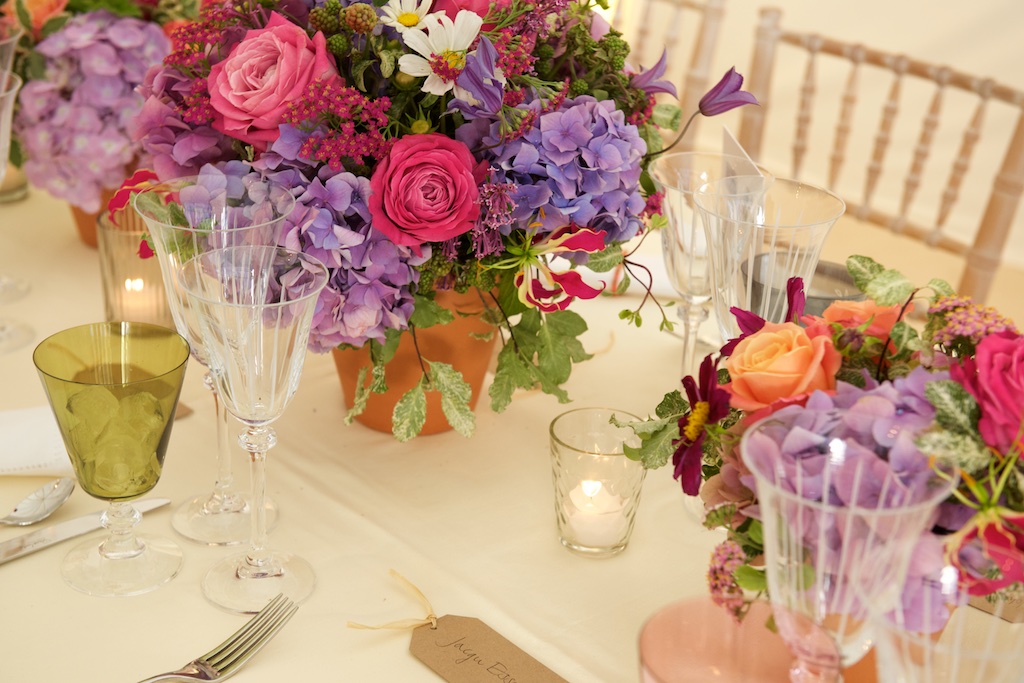 It was a stunning day and a beautiful setting and an absolute pleasure to work on, when you work at a family home it becomes a much more personal experience and the family could not of been more welcoming to us and our team.
Catering was provided by Caper and Berry
Photography by Toby Merritt at MP Weddings
Event organiser Event Oracle.
If you have any enquiries in relation to this wedding or would simply like to make an enquiry please email paul@petaltothemetalflowers.uk
Thanks
Paul x