As Autumn draws to a close we were thrilled to work with a gorgeous couple on a very simple, chic, London wedding in Chelsea.
This was such a great wedding to work on and a perfect example of how a good rapport between client and florist helps bring out the very best work. Our brief was to create something very natural, whimsical and romantic using flowers and foliages in equal measure. 
Following our initial meeting and proposal we had a creative meeting with our bride at New Covent Garden Flower Market. The purpose of a meeting like this is to walk around and pull out all the the things that we loved to see how they work together. Often throughout this process you will find that flowers or colours you imagined working simply don't do it. The beauty of being at the market means you can work to find alternatives and often produce something you would never of imagined. The image below is what became our flower combination, the Hydrangea was the brides choice and not something I would of automatically chosen, however, coupled with the foliages it completely works and was unique to this wedding.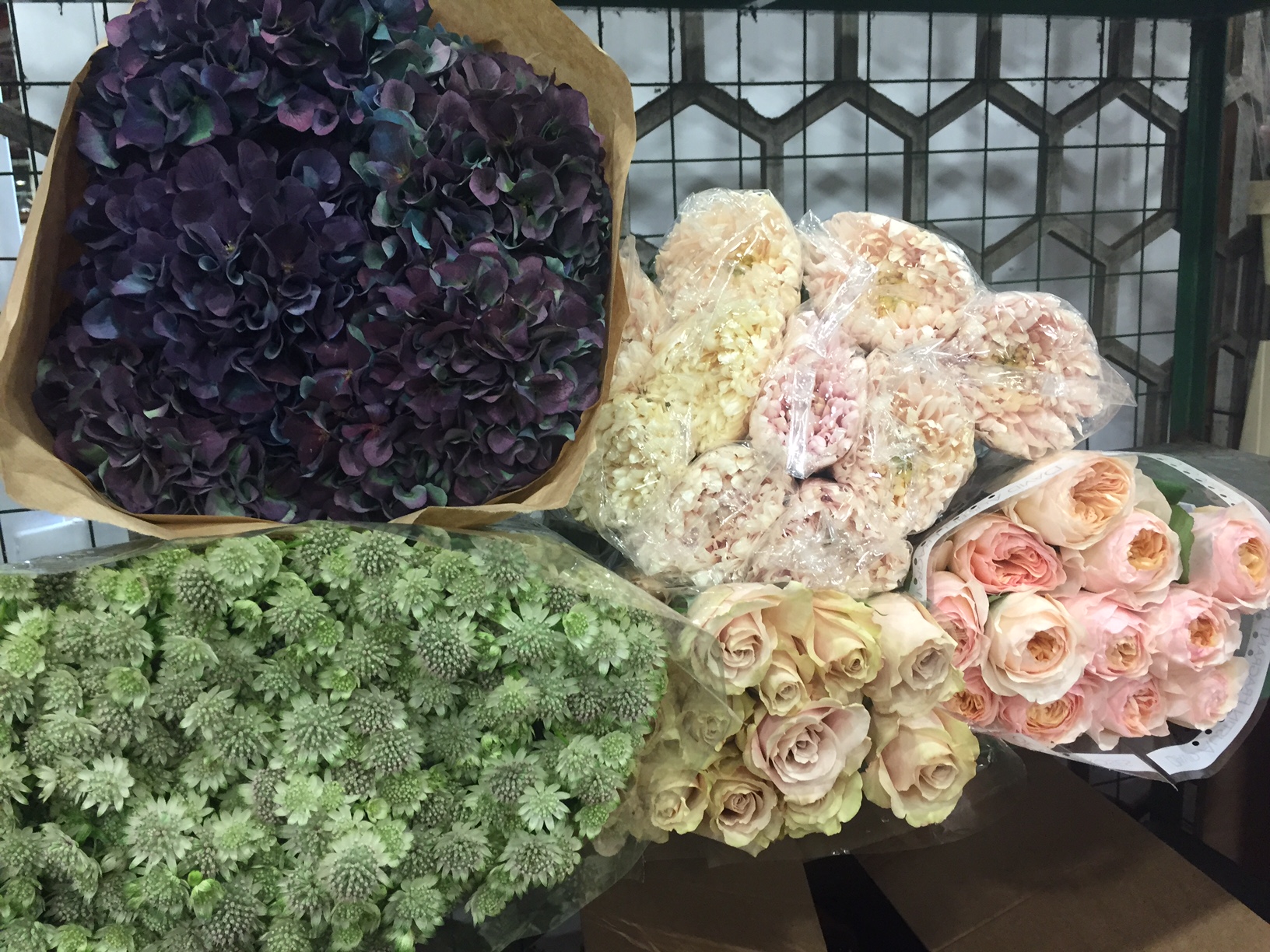 Foliage was a huge element for the day and the word to focus on was 'bracken' Mossy, ferny, 'greeny', grey foliage which we found in the form of Cypressus, both green and blue, which is in season at the moment along with Mimosa foliage and flowering Eucalyptus, all perfect for our design.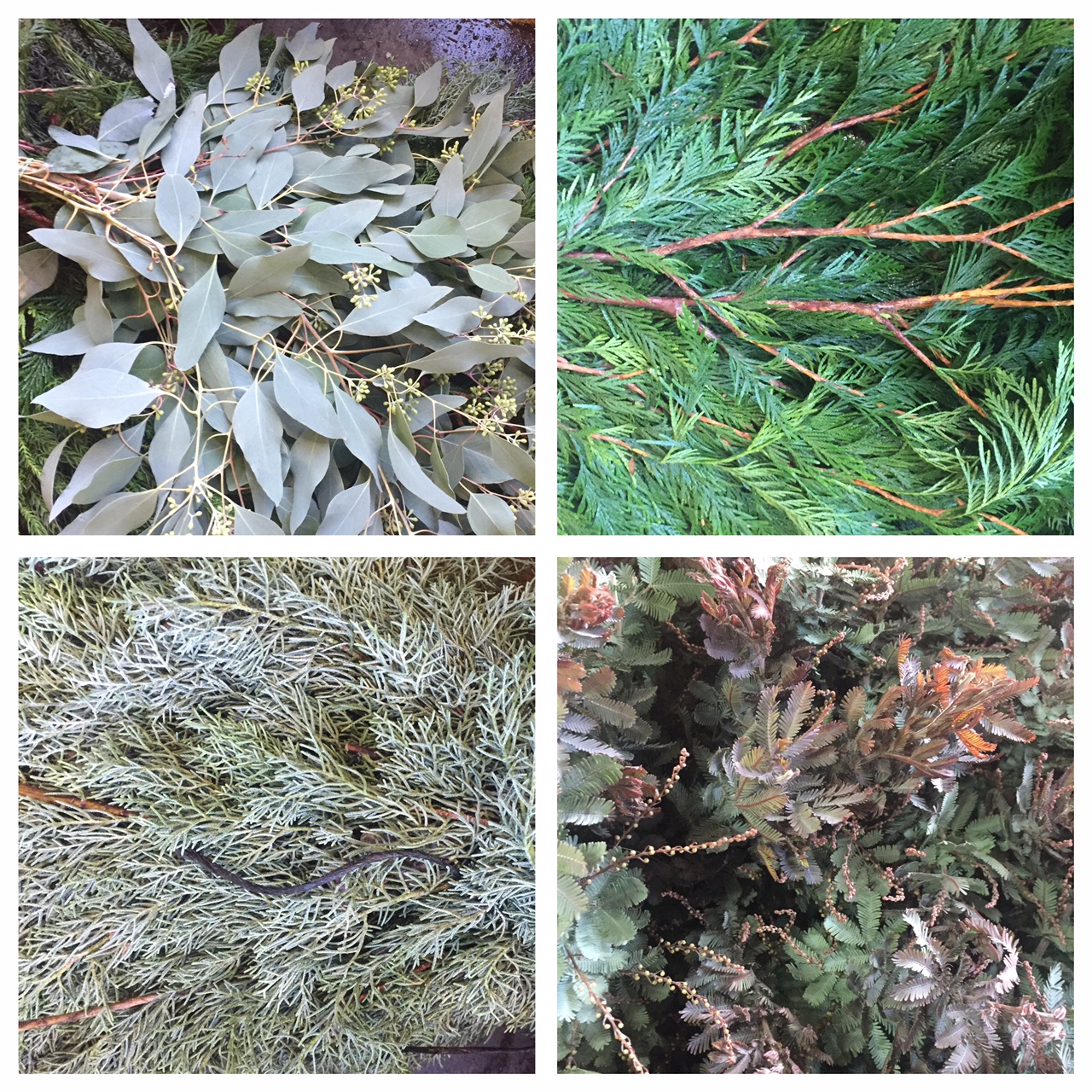 The ceremony took place at Chelsea registry office with the reception held  at a local restaurant. There was no sit down element, instead the space was cleared for a canapé service and dancing! We provided garlanding for the entrance, a pole and the staircase, on mass these three pieces worked perfectly together and set the tone for the evening.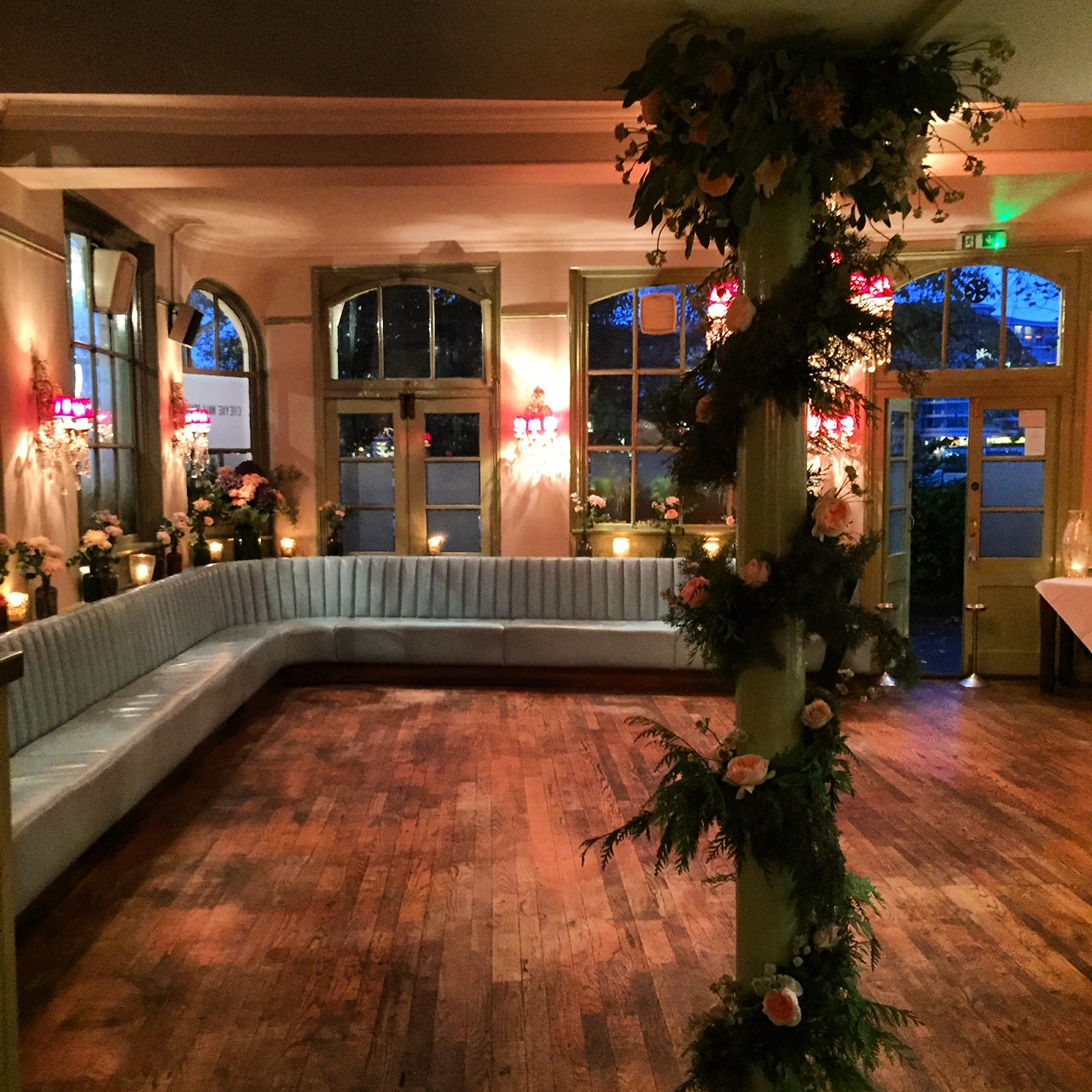 The restaurant was surrounded with a simple collection of coloured glass bottles each holding small bunches of flowers, interspersed with mercury glass storm lanterns which provided a soft, romantic and magical atmosphere.
Last but not least is out gorgeous bridal bouquet, wild and whimsical and a complete representation of the design. 
Flowers;
David Austin 'Juliet' Roses
Avignon Chrysanth Blooms
Quicksand Roses
Vuvuzela Roses
Astrantia (grey)
Hydrangea Pimpernell Classic
Foliages;
Cypressus green
Cypressus blue
Pink Mimosa foliage
Flowering Eucalyptus
Gorgeous and a complete blast to work on. Thank you to the happy couple, Naomi and James, wishing you both a lifetime of happiness
Much love
Paul x