Summer Wedding at Peckforton Castle
Summer wedding season has been in full swing throughout June and we had the pleasure of providing the flowers for a gorgeous wedding which was held at the most impressive surroundings of Peckforton Castle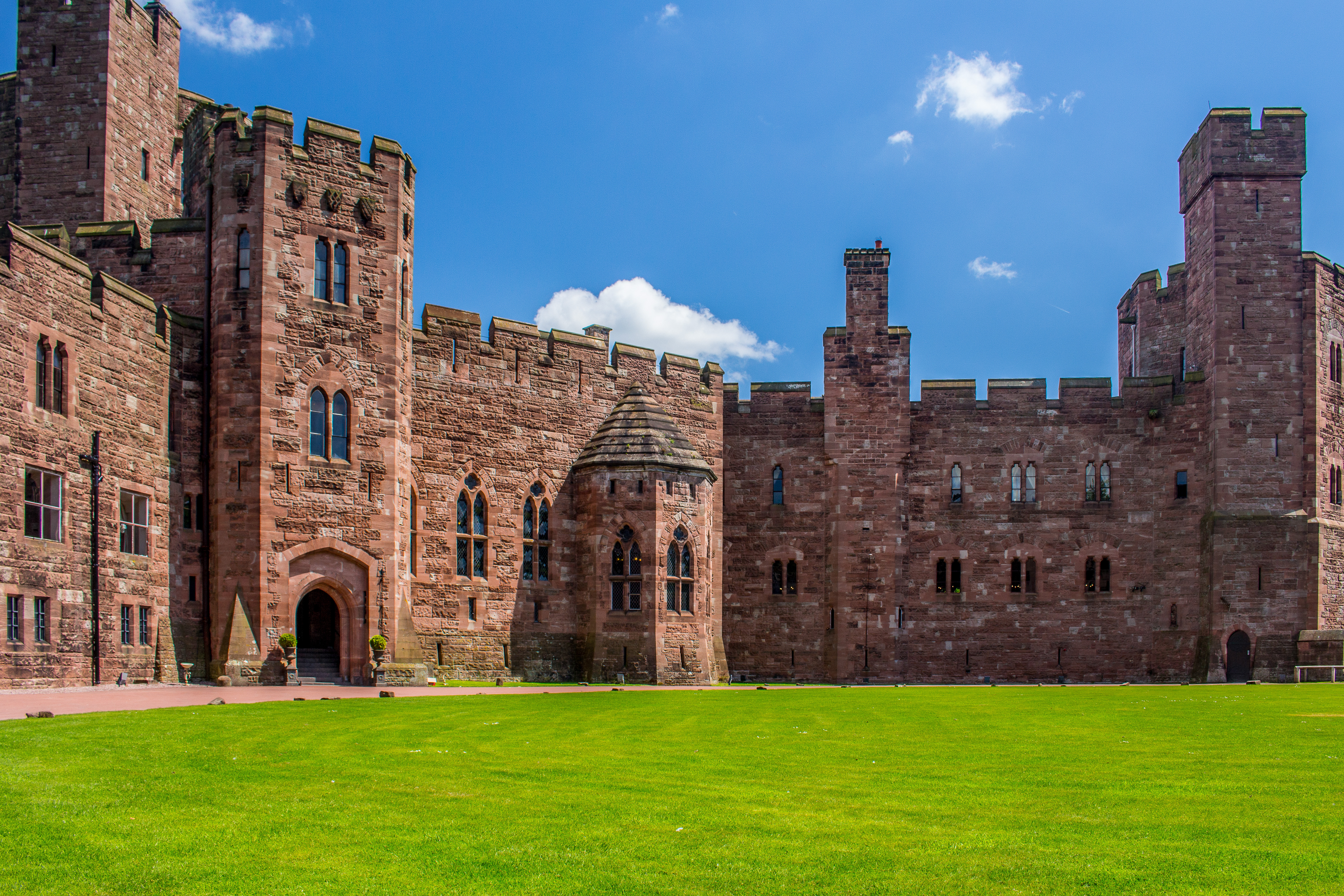 Peckforton castle is a medieval style castle situated in the heart of the Cheshire countryside, 48 bedrooms, a spa, lodge, 4X4 driving course and 4000 acres of stunning forest, it really is one of the most stunning wedding venues.
We worked with the fabulous Susannah Richardson of Everything Organised. Susannah is a super experienced wedding & event planner who knows what she wants and makes sure we have fun getting it!
The brief
Our bride and groom were keen to make as much of an impact with the flowers as possible, the headline to follow was 'rustic-chic'. Opulent and full, relaxed and quite messy using predominantly whites with touches of soft apricot.
The flowers
We used a classic summer combination of white Hydrangea and stunning apricot 'Juliet' David Austin roses. We included fluffy Ammi Major, white Nigella, Campanulla and the very best white Peonies. If you want white Peonies as part of your wedding flowers next Summer then the variety you have to have is called 'Mothers Choice' available from May to June. 
Ceremony
We created a stunning floral arch at the entrance to the castle, soft and natural was the idea using all out gorgeous flowers against a backdrop of english garden foliage. 
Inside we flanked either side of the room with two massive, show stopping pedestal decorations, statement pieces which set the tone and worked as a floral backdrop to the ceremony.
We lined the white carpeted aisle with a collection of white Hydrangea plants planted in white terracotta interspersed with tall slim cylinders holding candles.
The reception
Rich and opulent came into full effect here with 7ft tall mossed trees holding a gorgeous canopy of flowers above the table, we added cut Phalenopsis to max out on the glamour and opulence! The low tables were decorated with a mix of white terracotta pots filled with a fluffy mix of summer flowers. 
Job done!
Such a fantastic wedding to be a part of and so happy we were able to bring the brief to life in such a beautiful way.
If you want more information about the flowers for this wedding or have a general wedding enquiry then please do get in touch at paul@petaltothemetalflowers.uk
Much love
Paul x