Cherry Blossom Season for Derwent London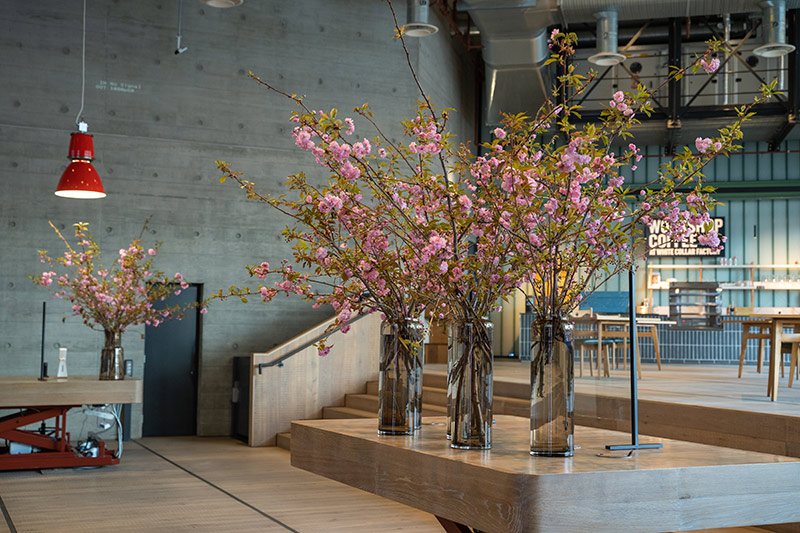 Cherry blossoms are a symbolic flower of the spring. Their life is short. Around two weeks after their beauty peaks, their blossom begins to fall, leaving a confetti carpet in its wake. They remind us of the fleeting nature of life and a time of renewal. Rather fitting for Spring 2021.
Our clients, Derwent, allowed us to showcase these pretty and sculptural trees in the receptions of Brunel Building and White Collar Factory.   These industrial spaces are a joy to dress with their ultra-high ceilings, light-filled rooms and minimalist style.  The cherry blossom's height draws the eye upwards and its jutting branches work in contrast to the stark clean lines of the architecture while the delicate blossom's fragility is exquisitely highlighted against the hard polished surfaces.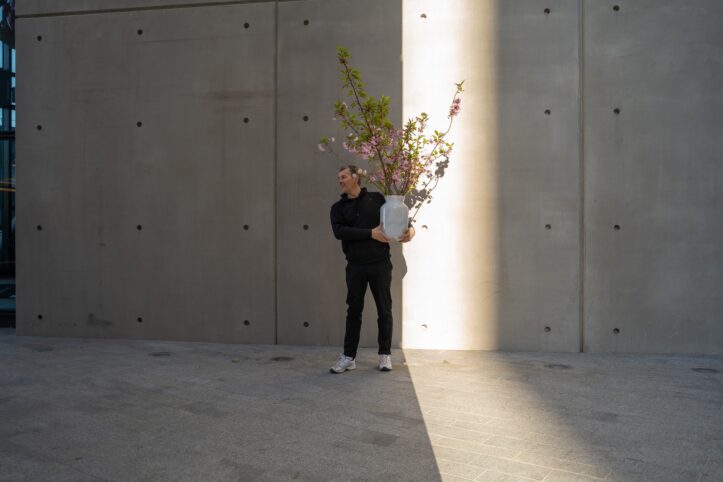 The gorgeous pink double blossom is a striking display. It's strength and beauty amplified in this industrial space. Watching the dark pink buds open into pom poms of shell pink flowers is a total joy and we are so thrilled to be able to mark this special season here.
Breathing new life into these spaces after they have been largely empty throughout lockdown has been heartening and encouraging. We are optimistic that bustling normality will return very soon. We hope we have inspired some cheerfulness and optimism with our displays.