Springtime at The Lansdowne Club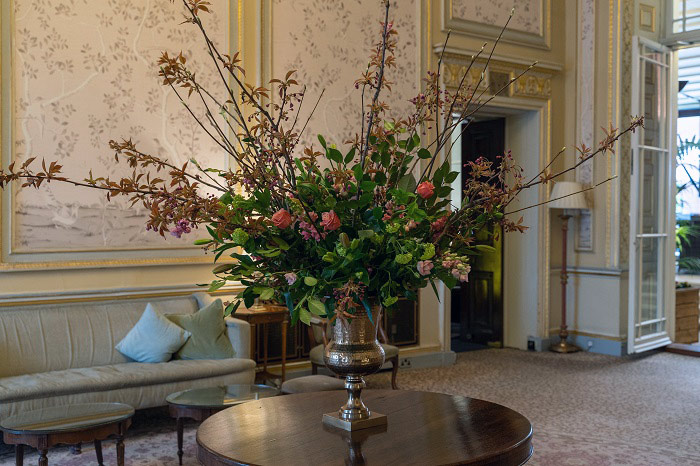 This 18th century London townhouse is steeped in notable history. It is said that in 1782, owner Lord Shelburne drafted the American peace treaty in what is now the Round Room Cocktail Bar. He became known as the first Marquess of Lansdowne in 1784 and the Berkeley Square house became known as Lansdowne House.
Inspired by it's grand architecture and high ceilings, courtyard garden and impressive features, designing the weekly floral displays is a welcome assignment and a commission we relish.
The addition of seasonal flowers in these historic walls adds a great sense of ongoing life and movement. Layering textures and bringing height to draw the eye up, fresh scents to stimulate and excite and colour to pop against the refined décor of the public spaces of this private members club is what motivates us.
We maintain the courtyard garden with a lush green planting scheme of evergreen plants, exotic palms and seasonal flowering plants. An oasis of calm for the club members in the centre of a bustling capital.
Our carefully curated displays for The Lansdowne Club are designed to compliment each room. We responsibly source our flowers and keep our designs fresh and of the season. Arrangements can be muted or rich to help set the tone.
The Lansdowne is very much an architectural gem in the heart of Mayfair and we feel incredibly privileged to design for it each week.