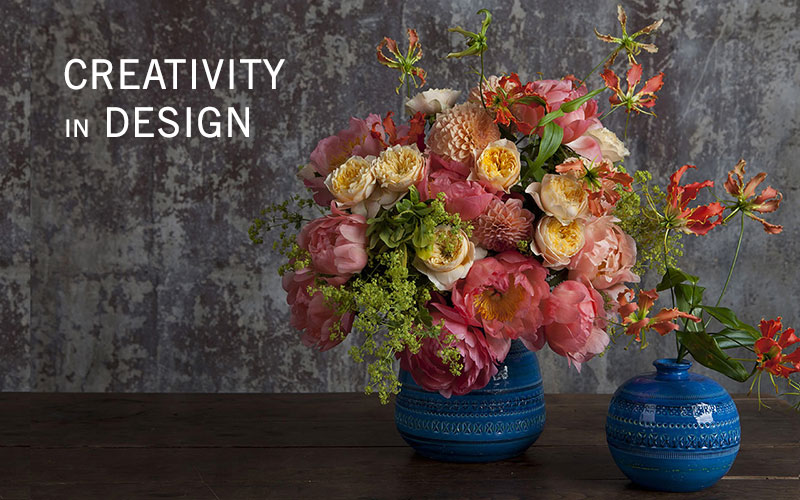 Styling
One of the most creative florists I have had the pleasure of working with - Angela Ellis, Zetter Hotel, London
The flowers on reception are fantastic, colourful, inventive, seasonal delights! - Mary Considine, Capital and Counties PLC
Modern, fresh and creative flowers - Camilla Seymour, Cripps Sears & Partners
Styling
Flowers have so much versatility. They can be used in creative ways to convey a marketing message, or can simply help make a room look that bit more special.
Property developers and interior designers have great success using flowers to bring the finishing touches to a project. Simple hints of colour and shape can really help bring a space together.
Similarly brands are constantly looking for innovative ways to engage people and flowers can help with that too. By collaborating with talented production crews we can help you imagine all manner of exciting projects. Why not get in touch and see what we can create together.
House Flowers
Indulge your senses and enjoy the luxury of beautiful floral decorations in your home every week. From classic and traditional to modern and minimal, get in touch to arrange a consultation.
Creative Projects
Flowers offer so many opportunities to produce some incredible, creative projects. We work with brands and agencies to create fun, inventive and eye-catching designs. Please get in touch and see how we can work together to develop a unique project, product launch or celebration.
Photo Shoots
More than ever, photography is such an essential part of presenting your work. We love collaborating with photographers, stylists, publishers and bloggers on creative photo shoots. It's a great opportunity to develop ideas, try something different and work alongside other media.